Become a partner in the digital garage network Garage4Tires powered by Best4Tires and use our support for a successful online customer approach and for new sales potentials of your company!
Combine your expertise in tires, wheels and workshop services with the digital know-how of Best4Tires and benefit from innovative opportunities such as generating additional sales with CarValuation.
As a Garage4Tires partner, secure pole position on the web and with your customers - free of charge and with no obligation. Start now with us and with these services:
Free website creation:
Garage4Tires partners receive a website from Garage4Tires tailored to their needs with a modern, attractive design, easy navigation and fast loading times.
Search engine optimization:
Garage4Tires partners benefit from professional search engine optimization that helps ensure high findability compared to the local digital competition.
High user-friendliness = more sales
Search engine optimization makes it easier to find your company, thanks to an optimized display on desktops, smartphones, and other devices. Users find the application easy to use. Your customers will quickly find what they are looking for – with you!
Industry listings included & always up to date
Garage4Tires ensures high visibility by listing your business in forty-five digital industry catalogs and directories. Garage4Tires keeps your digital entries up to date. If information changes, such as phone numbers, email addresses, or other contact details, they are automatically updated in industry catalogs and directories. Of course, this also applies to opening hours.
Generate more turnover with CarValuation
Turn your business into a buying station for used cars - with CarValuation. Secure yourself the chance of more turnover all year round in an uncomplicated way and at no cost.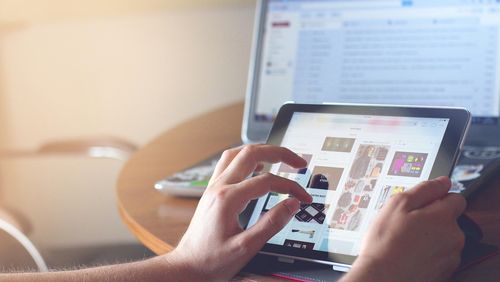 Get on the digital highway with Garage4Tires!
Improve your digital competitive position and benefit from effective marketing in a strong network. Get your free customized online presence as a Garage4Tires partner. Get in touch now!