FAQs Common questions – expertly answered
Here, you can find answers to some of the questions you might have about Best4Tires. If you have any further questions, please contact us. We look forward to your feedback!
About Best4Tires
Best4Tires GmbH/Best4Tires Holding GmbH is the same company as Reifen Gundlach GmbH/Gundlach Automotive Corporation Holding GmbH It just has a new name. No changes have been made to the other subsidiaries, both in Germany and abroad. The companies' legal structures remain the same.

No. Best4Tires Holding GmbH continues to be the parent company of Best4Tires GmbH and other subsidiaries. Our divisions also remain unchanged. The ownership of Best4Tires is the same as before, and your contacts are there for you as usual.

No, everything remains the same. You can continue to use the same bank details. VAT ID and commercial registration number have not changed. You do not have to create Best4Tires as a "new" customer or supplier in your accounting program; the contractual relationship remains unchanged. Documents issued prior to the change of name remain valid.

 No. The former Reifen Gundlach GmbH/Gundlach Automotive Corporation Holding GmbH has been renamed Best4Tires GmbH/Best4Tires Holding GmbH. Otherwise, nothing has changed.
About our services
Yes, through the Garage4Tires partner program. In addition to conducting marketing campaigns, Best4Tires also provides individual advice on social media and websites.

In addition to the Garage4Tires program, Best4Tires offers exclusive access to the GT Radial and Radar Tyres tire brands as well as rim brands such as OXXO Alloy Wheels, Enkei and MAK Wheels. And our tire warranty can also be included in your sales pitch, which allows customers to be compensated for accidental damage or vandalism.

In addition to Germany, Best4Tires also supplies Austria, the Benelux countries, eastern and southern Europe, and the Mediterranean region, as well as many other countries. Our logistics experts are highly experienced and familiar with all customs and transport procedures.

 Best4Tires customers can speak with knowledgeable, experienced advisors in the following languages: German, English, French, Italian, Dutch, Polish, Hungarian, Russian, and Turkish.

Over 33,000 Best4Tires customers rely on a distribution network that guarantees delivery within 24 hours within a radius of around 200 km of the Daufenbach logistics center as well as in the Munich, Berlin, and Hanover areas. Around 190 Sprinter vans ensure that products are delivered by 6:00 pm the following day. Otherwise, we ship within 24 to 48 hours to German destinations using parcel services.
Do you need help with login or registration?
As an existing webshop customer, you can log in with your existing login data.

After the initial login, you will be prompted once to change your password.

Have you tried the Reset Password page yet? If you have already tried to reset your password but have not received an email from Best4Tires, please check your junk or spam folder. If you cannot access your email, first try resetting that access through your email provider. If you have recently updated your password, your old password may still be stored in your browser. Try deleting it there and re-enter your password.

If you need further password help, call us at +49 2684/9450-0.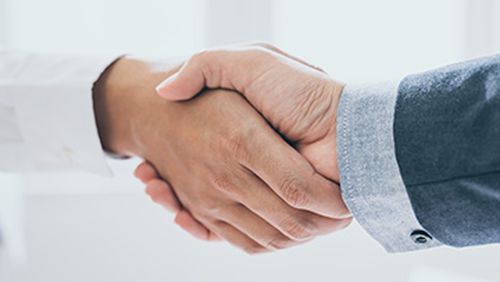 Register now at Best4Tires!
Benefit from our knowledge and expertise, experience perfection in logistics with Best4Tires! Garages, car dealerships and tire retailers can register for our B2B online shop in just a few minutes. Build on decades of experience in the tire business, high-level expertise, and individual advice. With Best4Tires, turn outstanding service, quality, innovation, and reliability into real advantages for your day-to-day business.